One of the most effective ways to reach a goal or solve a problem is for humans to form a community to work together to achieve a common shared purpose. Fabrik can help us form a more interactive online community. One of the most important steps in building an online community network is creating a custom Member Registration form. While the Joomla Content Management System is a strong foundation for any website, the default Joomla Registration form suffers from two major problems. First, it is not customizable. It can not be adapted to the specific needs of our community network. Second, the default Joomla Registration form does not display a searchable list. Thus, there is no way for members to interact with other members. We will use Fabrik to create custom forms and searchable lists to help community members interact with each other.
Here is an outline of the Fabrik Registration Form Creation Process: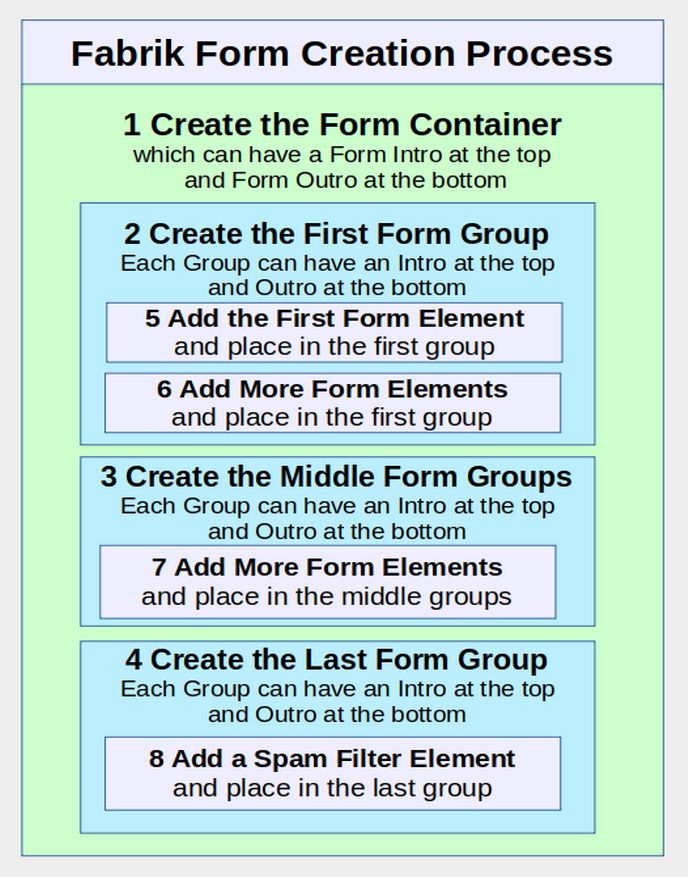 Additional lists and forms to join to the Registration Form
While all members will sign up with the custom Registration form, it is useful to have a separate forms for our special Service Provider members. This will allow us to collect additional information from our Service Provider members and display this information on its own list. It is also useful to allow Service Providers to be able to add their own Provider Category to the Provider Table. We will therefore also create a special Provider Category table. We will then use Fabrik to link these 3 lists, forms and tables together.