Welcome to Fabrik Friends! Fabrik is a Joomla extension that can turn any Joomla website into an interactive online community. Fabrik is a flexible form builder that allows us to create custom member registration forms that are connected to searchable lists. Fabrik can help you create unique groups where new members can provide your group with whatever information is needed by your community.
Fabrik also allows each member of your group to create their own well organized profile page – allowing each member to play an active role in building and promoting your organization. Each member can post their own articles, images, documents and videos as well as forming connections with other members of their community – much like Facebook. But better than Facebook, members of your Community Network can find other members of the community by searching fields of data entered by community members.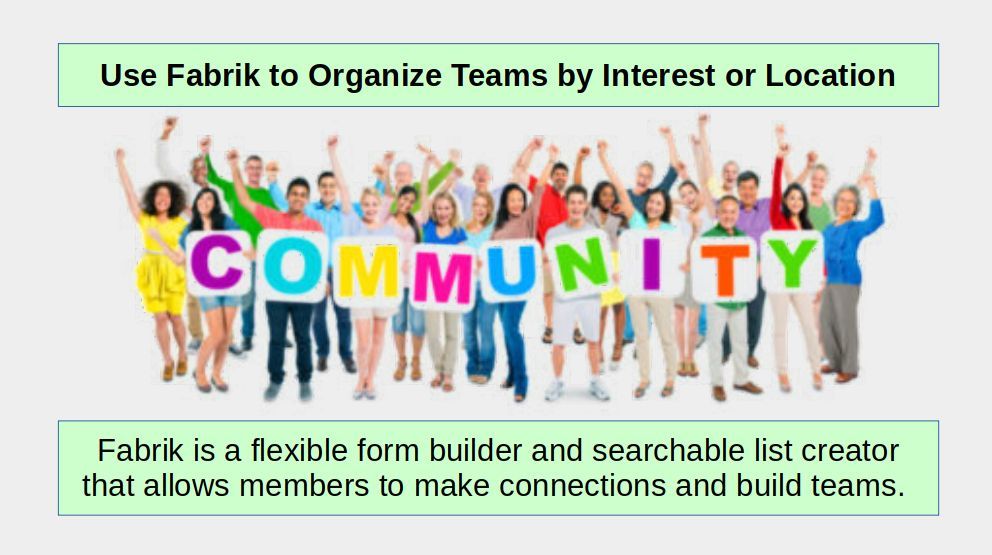 For example, any member of the community can create a list of all of the members in their State, their City and/or their Zip Code. In addition to finding group members by location, members can also find and network with other group members by topic or issue they are interested in.
Fabrik can also be used to build any kind of form from a simple Contact Us form to a complex Events Management system. The data from these forms can then be displayed as well organized tables in the back end and front end of your websites with different tables visible to different levels of members thanks to Fabrik's integration with Joomla User Groups and Joomla Access Control Levels.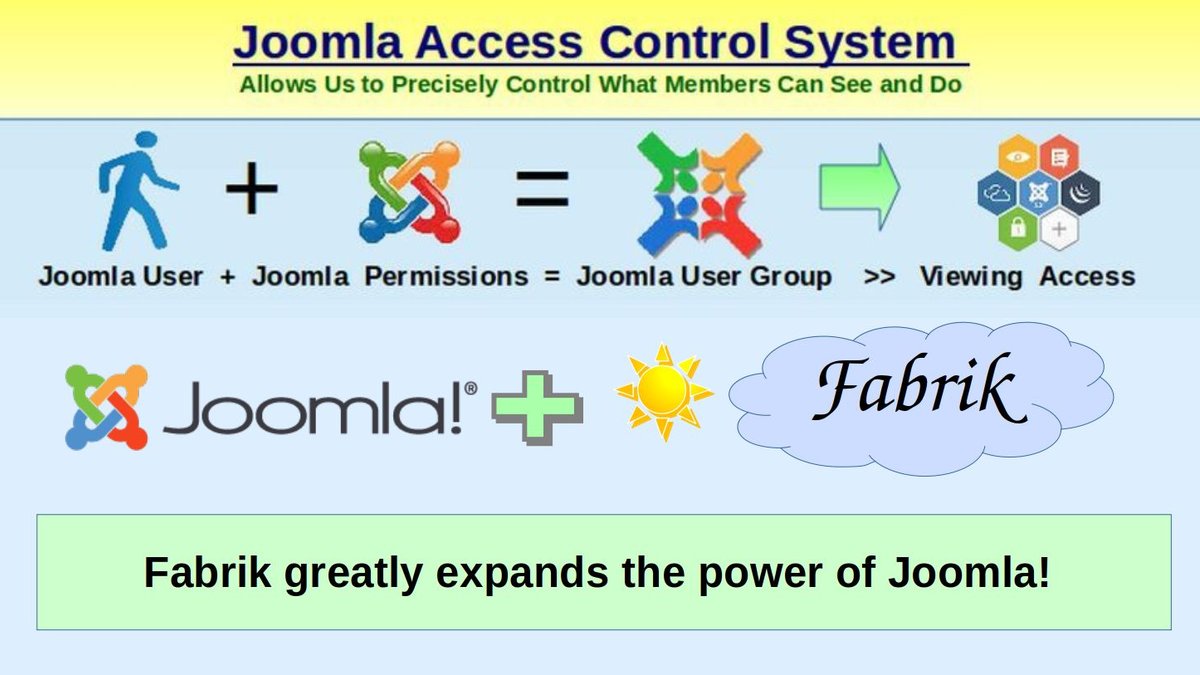 Fabrik also offers searchable lists that members can use to access the information they need. This combination of flexible forms, well organized tables and searchable lists makes Fabrik one of the most powerful community building tools in existence.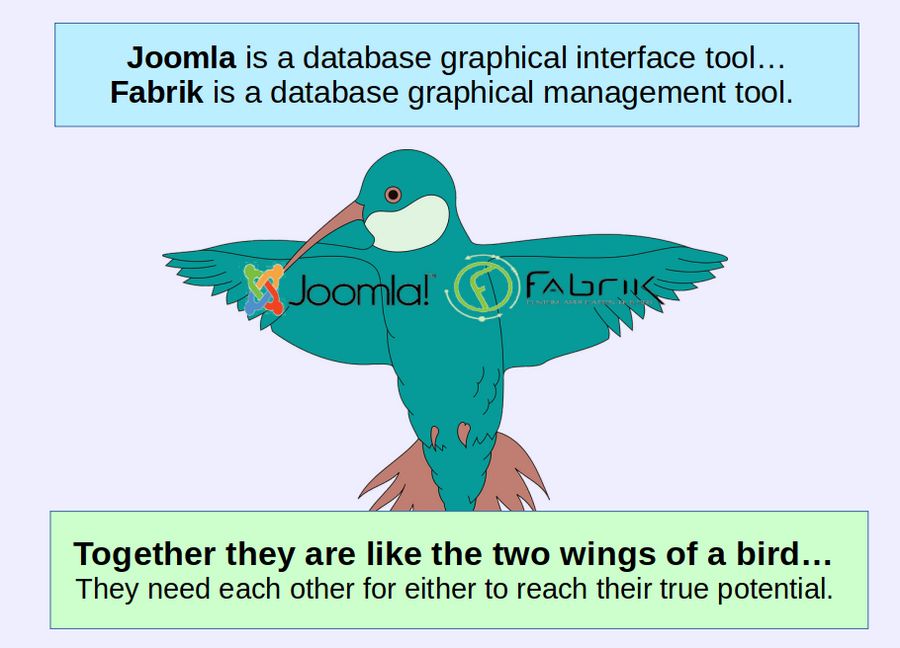 Fabrik provides us with an automatic signup and feedback system to help better manage interactions with our members: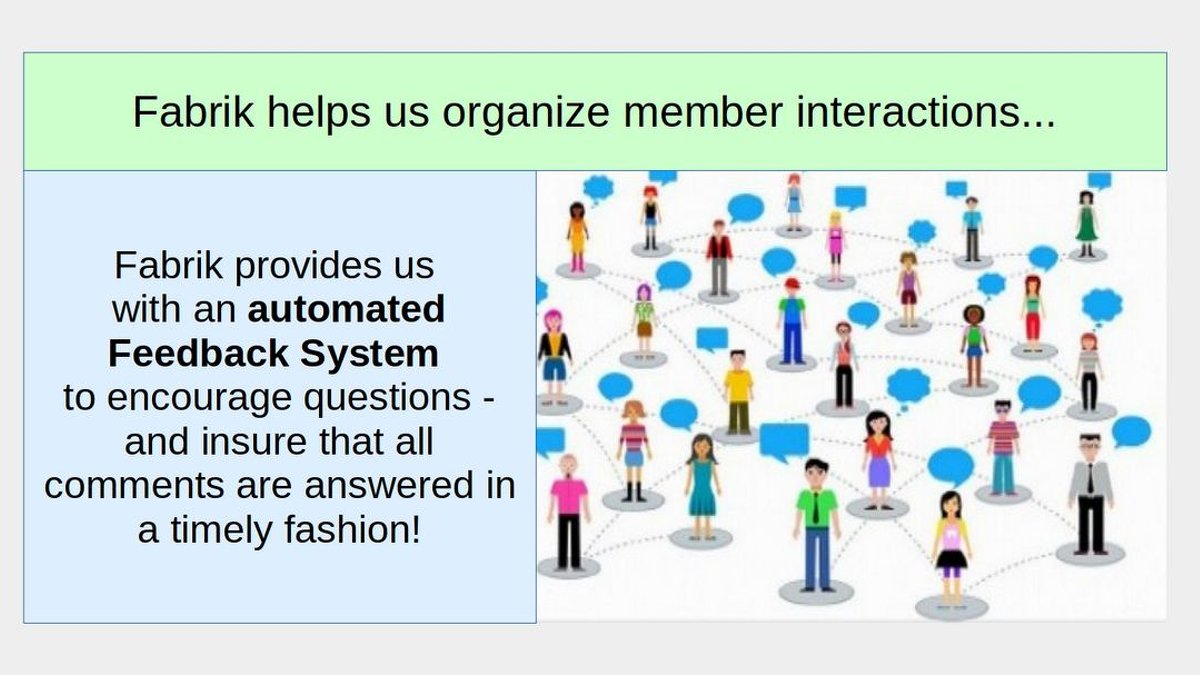 At Fabrik Friends, we provide one click downloads of the latest version of Fabrik.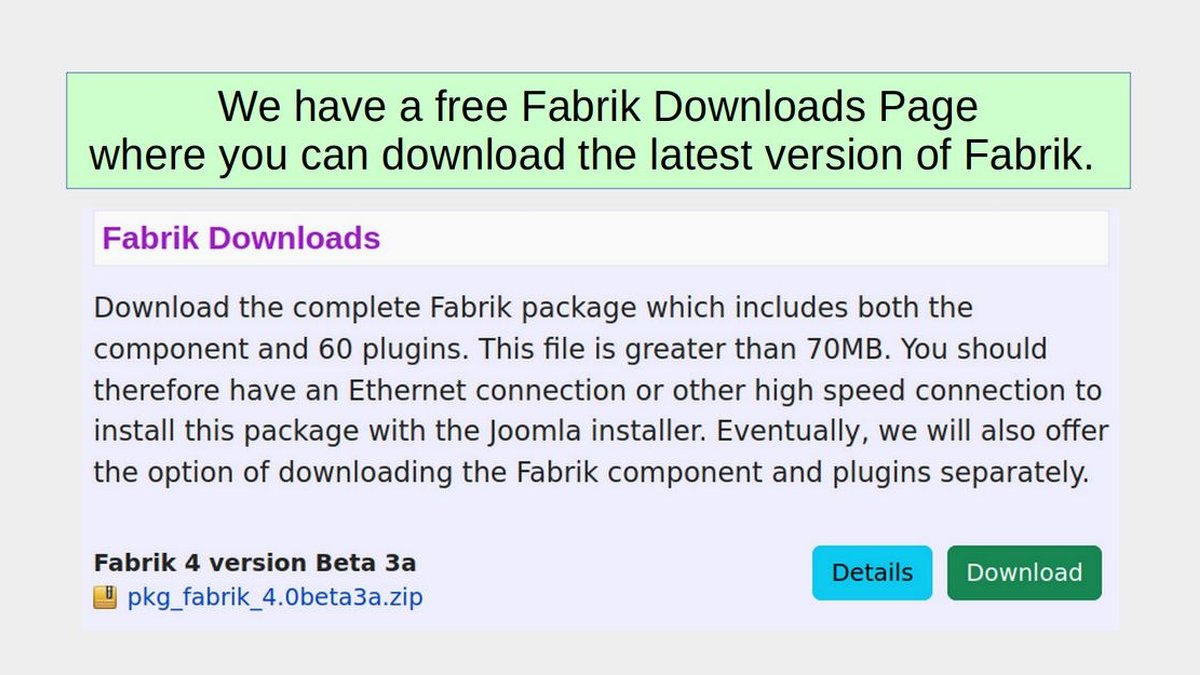 We also host a free Fabrik Friends forum: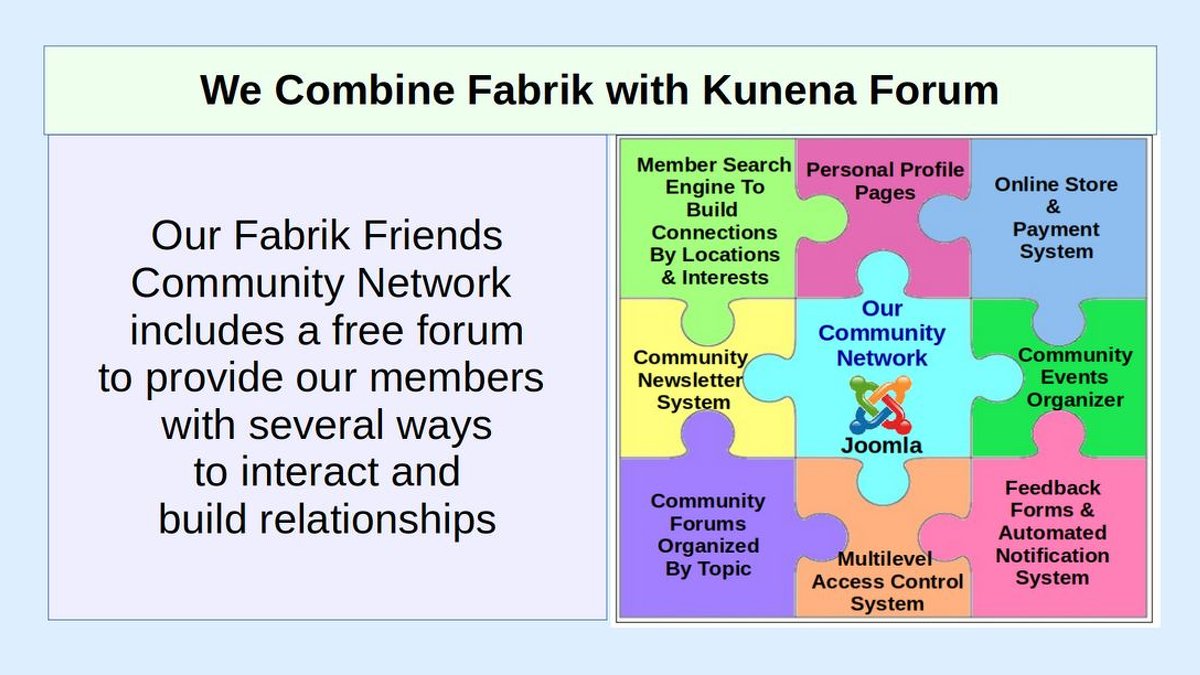 We also provide a free Fabrik Friends Referral Service for Fabrik Instructors, Fabrik Web Designers and Fabrik Application builders.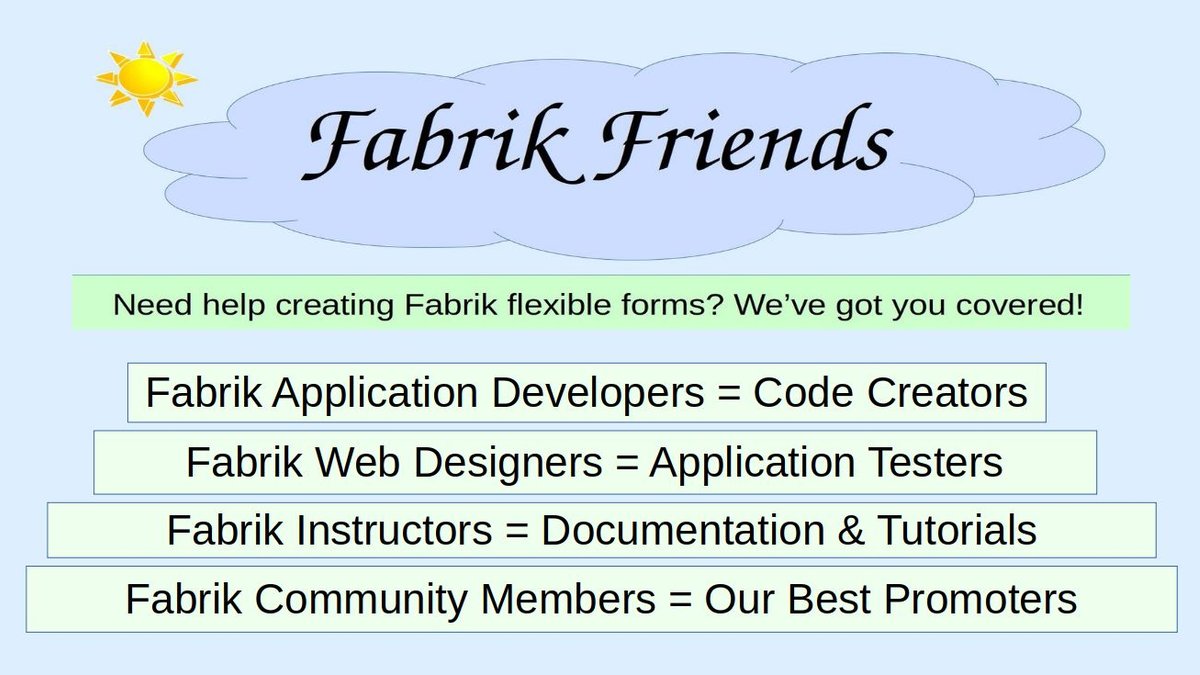 Fabrik does require some learning. Fabrik offers more than 70 different plugins and hundreds of ways to interact with your website database. But once you understand the process of how to build Fabrik forms, you will become one of the world's leading experts in creating custom community networks.
Our goal is to make it easier for you to learn how to use Fabrik. We provide a series of simple steps to make Fabrik more understandable for beginners and to lower the bar on the initial learning curve for making functional Fabrik forms and searchable Fabrik Lists. We have therefore created a course that starts with simple forms and focusing on the most important elements.
Our course is different in at least 4 important ways:
#1 Recognizing that most people are visual rather than textual learners, our course uses many more images. Nearly every article has 10 to 20 images. Our entire course has more than 400 images.
#2 Our course is a project based course. You learn by doing as we build a real world example of a community network.
# 3 We review how to combine the power of Fabrik with the flexibility of the Joomla Access Control Level system to create your own custom organizational structure. We explain not only how to use Fabrik but how to integrate Fabrik with Joomla.
#4 We explain how to use exclusively free open source tools – ideal for schools and small businesses who cannot afford annual commercial fees and licenses.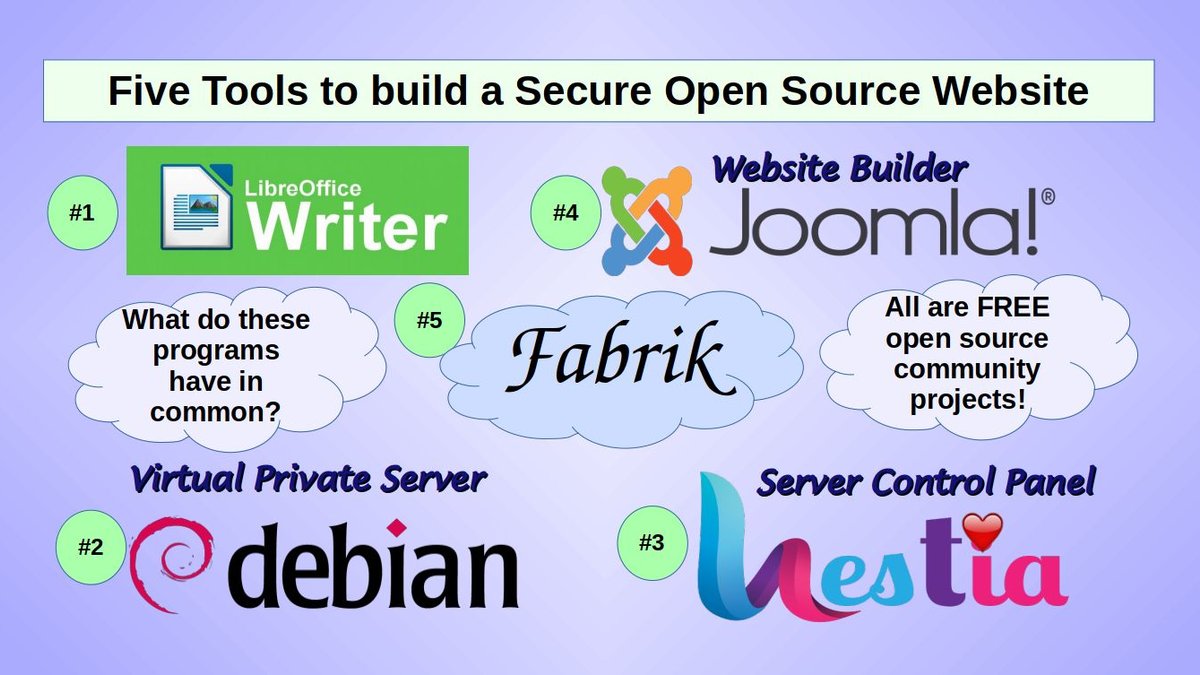 Are you interested in learning how to use Fabrik to build your own community network?
Then let's get started. Click on Step 1 above to install Fabrik on your Joomla website and then build your first Fabrik Contact Us form.
Note: We are still working on adding new content to this website. So be sure to sign up for our newsletter to receive the latest updates.